These new monosensor cameras with Artificial Intelligence, H.265 and VCA (Video Content Analysis) 5000 series achieve up to 50% reduction in the data rate and in the classification of objects supported by AI.
As of now, the cameras Dallmeier single sensor 5000 series they have a new encoder technology for this, the new versions of the dome, IR and fisheye cameras support H.265 HEVC (High Efficiency Video Coding) and offer an improved object classification already at the camera level through AI support.
Every time better resolution of
video images consequently demands greater bandwidths and
Large amounts of storage space. The new generation of
H.265 encoders in Dallmeier cameras allows a reduction in the rate
of data up to 50% compared to an H.264 stream with the same resolution
and image quality.
In combination with the latest systems
of recording from the company, you can get a noticeable reduction in the burden of
Network and storage
Another advantage of the new monosensor cameras is the new generation of Video Content Analysis (VCA) Neural networks are used in the camera that support the classic VCA and thus provide a considerably more powerful classification of objects already in the camera.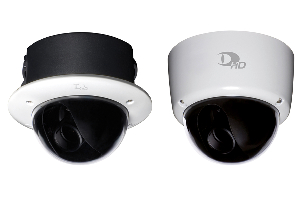 After a brief learning phase, the system
finally allows an even tighter evaluation of the recordings and a use
more effective automatic video analysis functions, such as
Automatic, lossless and multiple tracking.
Available camera models
Already
camera models can be ordered DDF5250HDV-DN Y DDF5450HDV-DN (dome), DF5250HDV-DN / IR Y DF5450HDV-DN / IR (IR box type) as well as
the model SDF5450HD-DN (fisheye), with
Availability as of August 19, 2019.
---
FREE READER SERVICE to expand this product info