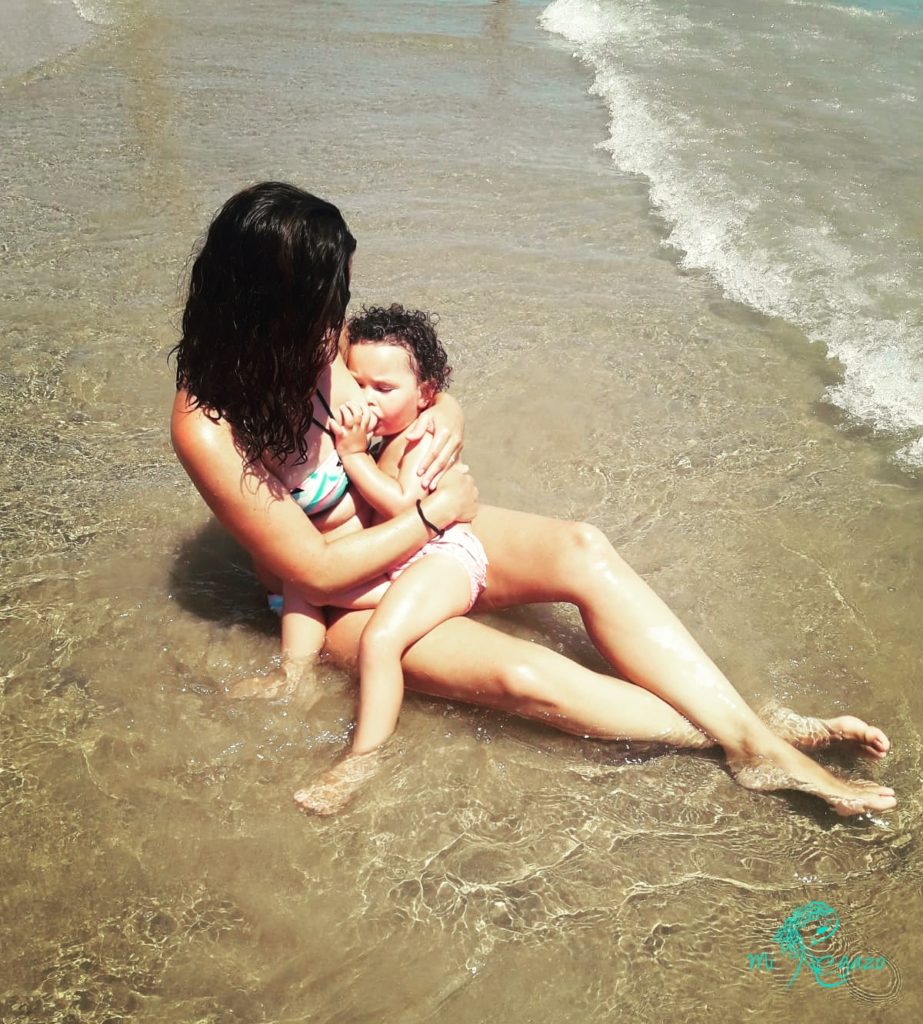 Breastfeeding my daughter in public is not something I have to be ashamed of.
It is not a sexual act. That disgusting look of those who think it is yours and is not the truth.
My tit is skin, without more. And we have all women.
I don't cover myself because nobody has to tell me anything about what to wear, neither the length of the skirt nor the neckline.
If my daughter needs a tit, I don't give a shit if you see her. I am not aware of you. You also return to your affairs.
After giving birth I am very clear what my body is for, all its parts.
My tit is food. And comfort. And shelter. Calms hunger, thirst and soul. Heals scratches, catches monsters, rocks dreams.
They are two hearts remembering that before they were heard from within.
They don't have to hear anything you think about it.
---
This post that I originally published on Instagram (and that I did not intend to publish here), is a response to the astonishment that I saw the comments on public breastfeeding that Verdeliss was receiving (and to which I send all my support because it should not be easy to endure) who finally encouraged other mothers to share their photos and experiences with the hashtag #MisTetasNoSonTuAunto
Although I don't usually do it, I shared the post from Instagram to Facebook. Many mothers showed their support or commented on how they felt when breastfeeding their children in a public place. But there were also those who criticized the photo, who believed it only posturing, who crossed out the act of disgust for giving "salty tit", who argued that you can not breastfeed anywhere (with the great example of comparing it with shit) or who tried to ridicule the positive comments of other people. And this is how they demonstrate how much it is necessary to defend the naturalness of breastfeeding in public.
To all of them I still have something to say: neither my tits nor anyone's are your business. And if you don't agree, it's very simple: the problem is yours.
Anyone who wants to keep listening can read it in "Breastfeeding because I want".