A few days ago, being at my friend Lorenzo's house, he took out a jug of Homemade Pina Colada Recently made.
It was a hot afternoon, our throats called for hydration, and a Pina ColadaFor alcohol and sugar, especially, it might not be drawn on the retina of our instinct as the first of the options, but that is until it is tested.
Pina colada disappeared soon after, leaving us that delicious memory of nuances on the palate, and wanting more. There was no more, for our good (then we had to take the car), but most of us left Lorenzo's house wanting to know how to make pina colada.
It is not necessary to have an exquisite palate or be a cocktail genius to know that apart from pineapple, we will need coconut milk and sugar as ingredients for making pina colada.
But just that? A whatsapp to Lorenzo, a couple of queries to legit recipes, a couple of tests, and in a matter of days I already had my list ready Pina Colada recipe.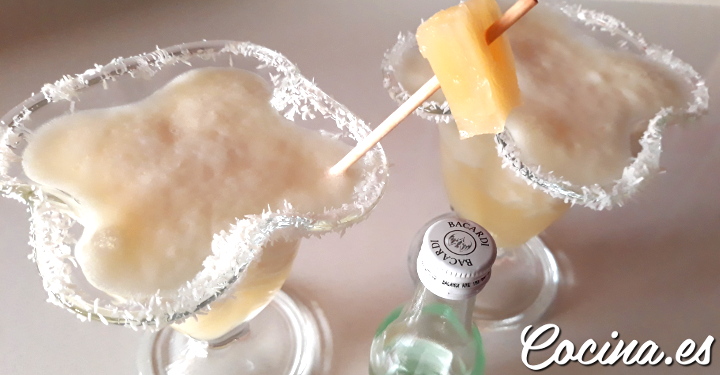 And, of course, there is no single way to make pina colada, although knowing the basic ingredients, it's all about refining the measures and giving it a personal touch.
Pina Colada Recipe
In some cases I have seen that the use of natural pineapple was mentioned as a quality detail (Lorenzo himself made it clear to me when I asked him about his recipe), but I have tried to make canned pineapple with canned pineapple and, apart from remaining Perfectly up to the ones I've made with natural pineapple, it saves us a lot of time (this is not trivial when it comes to giving friends a drink).
So we can talk openly about an easy and quick recipe for pina colada, as well as delicious.
Pina Colada: Ingredients for 6
They are the ones you already know to the extent that convinces me the most, and with a very subtle touch of cinnamon that will not displease cinnamon detractors (they may not even detect it).
1 can of canned pineapple drained (8 slices)
330 ml of coconut milk
75 ml of white rum
120 gr. of sugar
1 tip of cinnamon knife
400 gr. of ice
How Pina Colada is made
Having all the ingredients ready, all you need is a good glass blender capable of chopping ice, or a Thermomix or kitchen robot at height.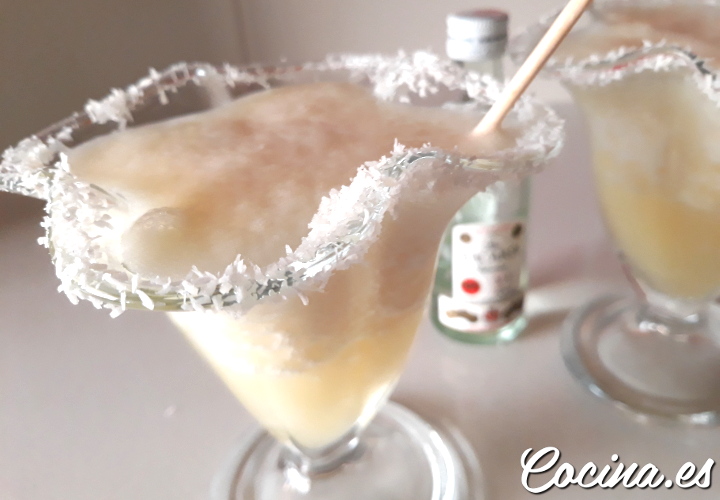 Because ice is insurmountable. Pina colada is one of those summer cocktails You have to serve more than cold, slush.
So it all comes down to:
I like to dilute sugar and cinnamon in rum and coconut milk first. You can do it in a separate glass by stirring with a teaspoon.
Once this is done, we put the pineapple slices in the blender glass and blend it until there are no fibers. Then, add the ice and chop until hail.
We can only add the glass with the liquids, and mix.
Of course I will emphasize that Pina Colada must be served super cold, and therefore, it must be done when it is to be consumed. I dont know can You must save for later.
Always a detail decorate the glasses in which the pina colada is to be served somehow, with a mixture of grated coconut and sugar on the edges, or with pineapple skewers, fresh coconut pieces, or other summer fruits.
How to make Pina Colada Alcohol Free
If there are children involved, or someone who does not want to see alcohol or in the medicine cabinet, it is not a matter of leaving them out of the feast, so we will have to prevent and gather the same ingredients, except white rum, to make pina colada without alcohol.
The rum will replace it with the same amount of pineapple juice that remains in the can, but the rest does not change. In any case, we can also moderate the amount of sugar. To taste.
Be careful not to confuse the pina colada jug with the pina colada without alcohol, please!