What is the RFC?
To start their acronym they mean "Federal Taxpayer Registry" which is composed of 13 numbers and letters, which corresponds to:
For natural persons: The first two letters of the paternal last name, the third digit the first letter of the maternal surname, fourth digit first letter of your name, Date of birth year, month and day. Example: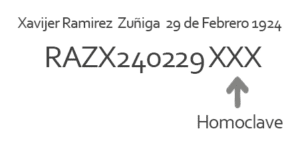 For moral persons, the first three digits correspond to the initials of the company, the next 4 correspond to the date of the "birth of the company".
The last 3 digits are the homoclave which is assigned by the Service tax administration. Where it mainly serves to avoid homonyms or duplicates that is, it is an alphanumeric code that identifies us.
What kind of person should process the RFC?
Within the Mexican constitution declares that All Mexicans without exception must complete this procedure, since "working" this becomes a salaried employee who provides his professional services and has to pay taxes to avoid tax evasion.
But wait, don't worry because not everyone is obliged to testify, exist clauses very specific and are the tax regime.
What is the RFC for?
Although first of all you should know that there are 3 RFC types
For moral people
For Physical persons
Generic RFC which I will talk about below.
In if the Registry of the key that makes us face the payment of taxes in Mexico.
This is assigned to all people and companies so that they can perform their tax obligations; that is, all the people who receive payments for products or services.
The RFC For legal persons, it serves in some way to be identified as a formal company or business, where it can invoice its income and be able to comply in a timely manner with the issue of tax payment.
In addition as another of the benefits when processing the RFC is that with it you can apply for bank loans, credit cards and other financing services for both cases. And for natural persons access to social security, retirement fund and housing fund, which although a legal entity with this regime can provide its employees with the latter.
How to get your RFC?
While to be able to register our RFC and grant us our Homoclave It is necessary that we go with the relevant authority to process this document where they will give us a sheet with all our data and our RFC.
For more information on how to process your RFC, access rfcconsulta.com.mx
RFC and the tax regime
Tax regimes are a whole set of rules that govern each of the tax situations, where all the obligations and rights of this are broken down.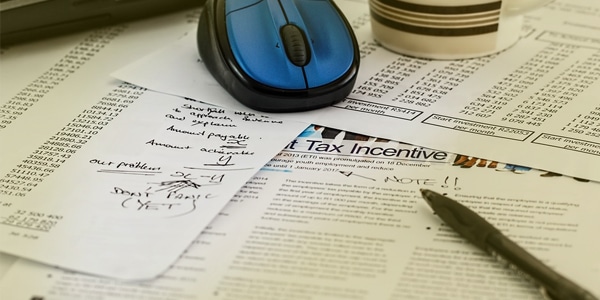 The regimes that can be given to taxpayers are:
By service provision professions, these are for all those who give advice or customer service independently.
Of fiscal incorporation, is for those who have a business, which provide their employees with social security and can obtain credits to start or grow their business.
Wages and salaries They are the people who earn their income from rendering their services to a company, that is, they are all employees or workers.
Generic RFC
To end a Generic RFC It is the one that is issued to the customers of the Counter or to the general public. For residents abroad XEXX01010100 and for inhabitants of Mexico it is XAXX010101000.