The Social Welfare and Youth areas of the City Council of Heritage, together with the entities of the third sector Caritas and Red Cross, from the Bureau for Social Inclusion organize, for the third consecutive year, the Days of Social Inclusion and Diversity. Some sessions that will take place from January 27 to 31.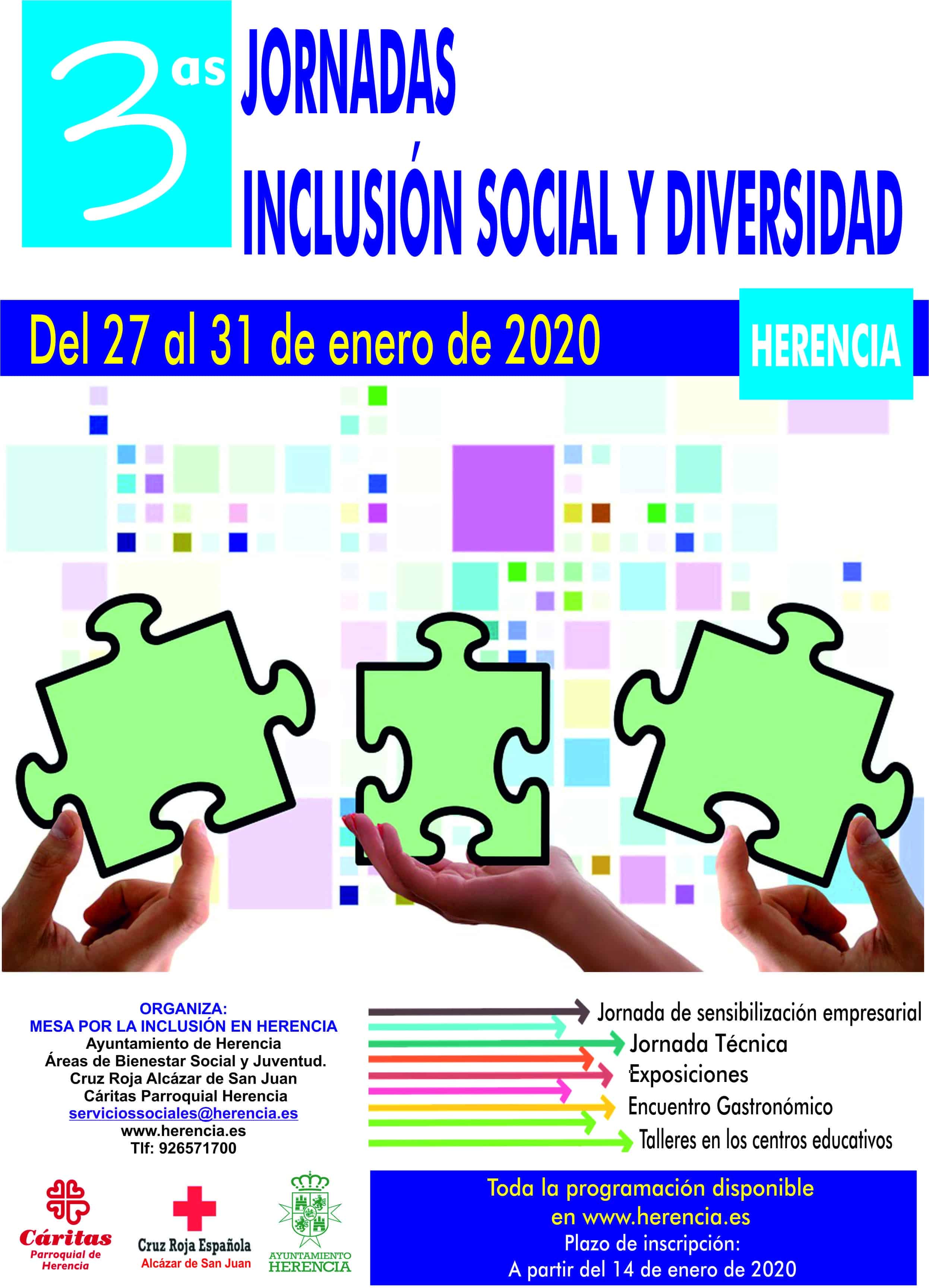 The Table for Inclusion was created in 2016, as an advisory and coordination body, facilitating a space for dialogue and consensus to coordinate actions that can allow the effective fight against poverty and social inequality, and these Days are a reflection of it. For two years, this project aims to raise public awareness, in order to promote the social inclusion of different cultures in our environment.
In turn, and in statements by the councilor of the Conchi Rodríguez-Palancas area, "they will allow us to create spaces for reflection among the general population and among professionals from different fields, to incorporate strategies and measures that allow us to reach inclusion Real and effective. It is about sensitizing the population to situations of exclusion that occur on a daily basis, and educating society to avoid stigmatization. "
Among the different actions and activities that we can find in these Conferences, and some of which need prior registration, are:
Exhibition and samples of Dances and Stories of the World.
Business Awareness Days, which will work on emotional intelligence and the development of empathy in organizations.
I Gastronomic Meeting, with the participation of 30 dishes from more than 10 different nationalities.
Workshops on Diversity in educational centers, where basic concepts of interculturality can be worked through play and the importance of the benefits of each culture in the society that encompasses us.
Technical Conference on "Social Inclusion and Diversity" in which it will be possible to invite the different professionals working in different sectors and areas of our society to reflection.