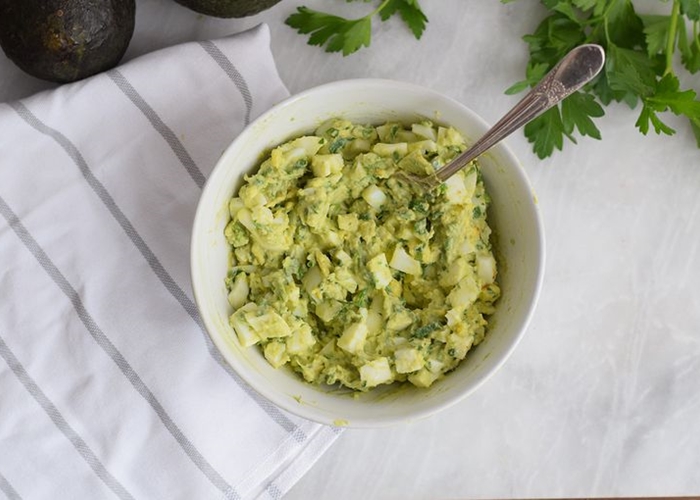 Give a change of look and taste to your classic egg salad by adding some fresh herbs and avocado. There is no need to use mayonnaise, since avocado creates the perfect, soft and creamy base. Egg and avocado salad is incredibly easy to prepare. If you prepare hard-boiled eggs in advance you can have this dish on the table in less than five minutes as a last minute snack. It is an excellent idea to make hard-boiled eggs in large quantities and then give them time to cool. It serves as a spreadable sauce or in sandwiches.
You may also be interested: Classic Chicken Salad Sandwich, step by step recipe
Ingredients
6 hard boiled eggs
1 avocado
1 tablespoon lemon juice
1 teaspoon salt
1 tablespoon olive oil
1 tablespoon chopped chives
1 tablespoon chopped parsley
1 teaspoon ground black pepper
Step by step elaboration
one. Gather the egg and avocado salad ingredients.
two. Remove the hard shell from the eggs and cut them in half. The yolks should be pale yellow. To get it, you must boil the eggs for 12 minutes.
3. Cut the hard-boiled eggs into small cubes.
Four. Crush the avocado in a medium bowl and mix it with the lemon juice, salt and olive oil.
5. Add the chopped egg, parsley and chives to the avocado mixture.
6. Season with salt and ground black pepper to taste. If you wish you can add it to the egg and avocado salad a bit of mayonnaise.
You can use the spiced avocado and egg salad or between breads.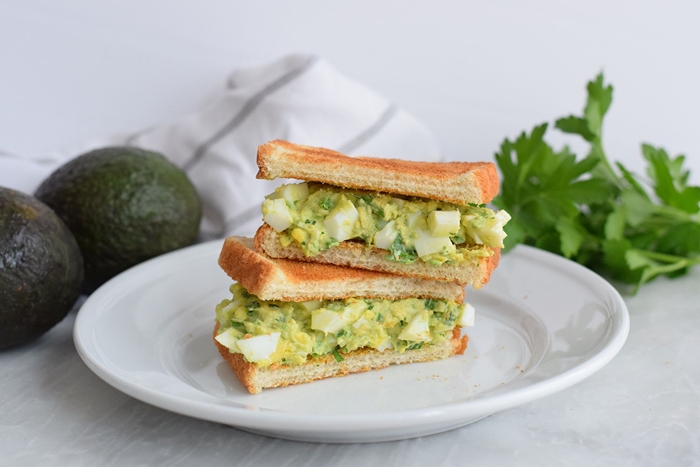 We recommend you read: Macaroni salad with tuna express, step by step recipe
What do you think about this egg and avocado salad recipe? Leave your comments and visit the Sauces category to learn many more preparations.