To be entrepreneur and head of your business implies being your own boss, which means that you will own your time, although you must also make important decisions to carry out all the projects they have in mind to make your business a success.
However, it is not just about providing a service or selling a product and worrying about sales marketing strategiesIt also involves other equally important activities, which we will address here.
We will start from the beginning, if you have already decided to start or have little that your organization is working and you have not legally formalized, you must do it !, I will share you how to register a business in the SAT and start issue CFDI:
First you must choose your Tax Regime
You need to know where you stand, that is, if you have already registered, you should know if you are in the appropriate tax regime, and if you are not, you should know which one is best suited to your business and tax obligations you will get, although it depends on the capital with which you start your business.
In Mexico, it is only taxed in two different tax regimes that are: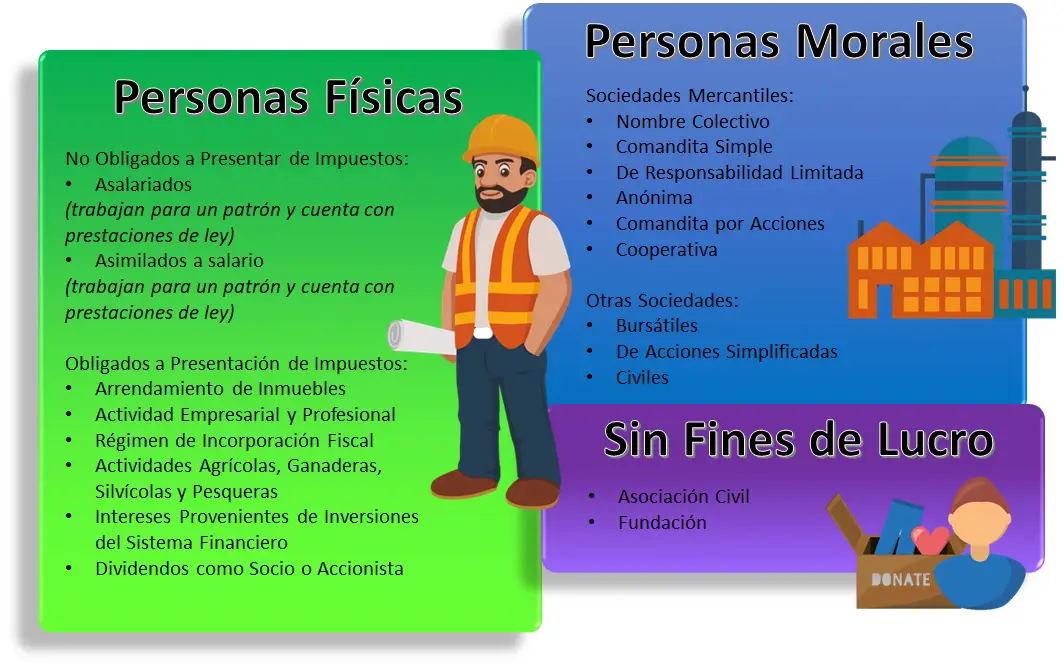 Small Taxpayers Regime or Fiscal Incorporation
What I advise you is that even with a professional degree you can Enroll in the Small Taxpayers Regime or Fiscal Incorporation, this has benefits greater than the rest If we are talking about an entrepreneur, especially for the tax reduction of ISR positions that is handled as follows:

These payments apply if:
The income must not exceed $ 300,000 annually, and thus you will not pay VAT and / or IEPS for operations with the general public.
If the income exceeds $ 300,000 annually, it is paid for operations with the general public, applying the percentages according to the line of business or activity that you carry out, in addition to VAT and / or IEPS, the corresponding reduction percentages will apply.
Besides that you can count on the Benefits of:
When You Must Register on the SAT and How to Do It
What is the purpose of registering as a natural person?, will help you not to have a fine in the future for not being fiscally regulatedIn addition, all the contributions they make will go to an account in the country where a budget for the maintenance of the country is allocated, so I urge you to notify the government when you need recovery in any way around you and obviously competing to our authorities.
Take into account for Legal entities must first register their company legally, to then appear directly at the SAT offices and register as a new taxpayer and initiate the same procedure as the Individuals.
When you have already decided the type of taxpayer that suits the type of activity you will carry out in the market, now follow these steps to register on the SAT for your RFC.
What Procedures Should I Perform to Register in the Treasury?
Step 1: Application for Registration in the RF as a Natural or Moral Person
For its realization you must:
Enter the SAT portal To request a pre-registration (you will get a folio), to do this, you must enter the following link: SAT
You will attend the SAT office closest to your home. Remember that you must first enter the portal to schedule an appointment, so you make sure that you will not wait for long minutes, although I recommend you arrive 20 minutes earlier because right there in case you have not done the pre-registration you will have to process it so you can attach the folio They provide you.
You must carry:
Proof of CURP or Birth Certificate
Proof of address
Official identification valid
In the case of legal persons you will additionally carry the power of attorney in case of legal representation and the protocolized constitutive document (certified copy) of the creation of the company.
In the following images you will notice what will be requested on the SAT portal for your pre-registration, it is not complicated, just have your official ID on hand, there you have to serve for this.
You will continue with the data filling legal representative, in this you can place your data if you are a natural person:
Once this process is finished you must place your business location data. All the data you share must match your documentation so that there is no difference and you are questioned.
Step 2: Process your Electronic Signature and Digital Seal
After 30 days you will have to attend the SAT office again to process these two files that are mandatory, as well as the password they provided you when you signed up; the signature and the seal They will help you sign your invoices and make your annual returns if required.
Step 3: Start Billing!
From now on you can request invoices for your expenses and also to issue invoices to your customers, it is important that you carry out this action because when filing declarations regardless of the period you are bound to, they will help you have a tax calculation with truthful information.
At this point I advise you to avoid having errors in your accounting, tax calculation, uncontrolled invoices, etc.. hire a good electronic billing system To support you in the realization of the entire financial status of your company, believe me that it will be too useful.
The SAT billing system has no cost, however, when you are familiarizing the interface of the page it is not so friendly and will only cause I diverted your time on how to make an invoice that if you do not succeed you only get frustrated compared to the benefits that a provider offers you.
In contrast, the advantages of investing in a billing system provider are that you allows you to optimize your time and that in addition to the control you will achieve in your company, you will have the company of experts in the field, dare to try!
As you noted in the previous steps it is not really complicated to register a natural person, so you have to follow the same steps for both natural and moral person, and if your company is small and performs some type of activity that does not require Title will be just as easy.
Conclusions
The requirements to register a company in finance are not really difficult, you should only go with the documents requested by the SAT to speed up the registration to the SAT and begin to have the benefits that this represents.
Those who have asked me how much it costs to register a company on the SAT have always shared that This procedure is free, it is a right that you have as a citizen, it is also admirable that even if you are not sure that your business will work you want to comply with the law.
I conclude with this question that you have asked yourself at the beginning of this post: "what should I do to register for the farm", answer: "have the disposition to comply with the requirements of the law".
Latest posts by Mau Cortés
(see all)