Would you like to be part of the great work team of Cevecería Centro Americada S.A. from Guatemala? Apply today to the different job opportunities in this company!
Cervecería Centro Americana S.A. Jobs | Rooster beer
Interested: Enter the following link and fill out the form:
http://cerveceriacentroamericana.com/trabaje
Jobs to which you can aspire and apply in the Cevecería de Guatemala:
Administration
Architecture
advisory
Audit
Warehouse and Logistics
Purchases
Communication
Accounting
QA
Credits
Fingering
Electricity
electronics
Nursing
Finance
Imports Exports
Computer / Internet
Engineering
Legal
Maintenance
Automotive MechanicsM
industrial organic
Marketing
Pilotage
Promotion
Chemistry
Human Resources
Public relations
Secretary
Customer service
Telecommunications
Sales
Human Resources Cervecería Centro Americana S.A. Guatemala
Guatemala job board
Please help us get this information to as many people as possible. You just have to click on these buttons that you will see below and share it in one of your social networks. Thank you very much for your help.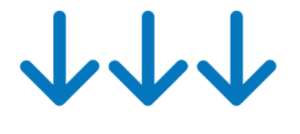 error: Protected Content!